Dr. Fader GmbH Wasser-Boden-Luft
Reichardtstraße 30a, 76227 Karlsruhe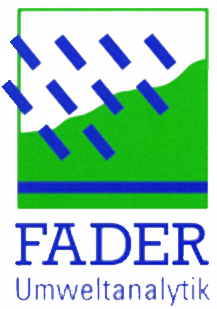 The expert institute, engineering office and environmental laboratory Dr. Fader has been successfully active on the market for over 40 years. Customer-oriented solutions of environmental chemical problems in the areas of water, soil, contaminated sites, disposal, building materials and building services have top priority. 
The environmental laboratory is accredited according to DIN EN ISO/IEC 17025:2018 and approved by the state of Baden-Württemberg as a drinking water testing centre according to §15 TrinkwV. 
Thanks to competent and interdisciplinary cooperation between the engineering and natural science teams (chemical engineering, process engineering, geology, chemistry and biology), Dr. Fader GmbH can offer you interdisciplinary solutions to problems. The combination of certified laboratory services and expert office ensures flexible, rapid and cost-effective project handling in the interests of the client.